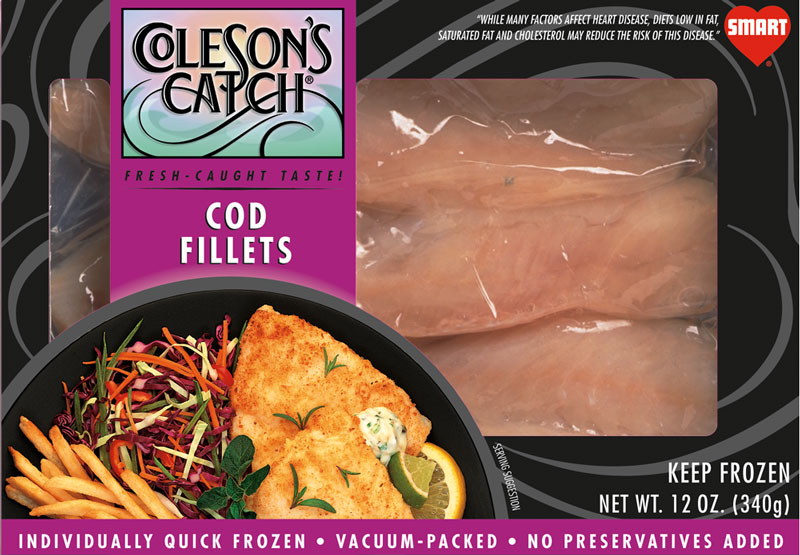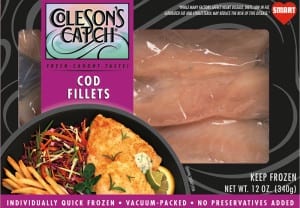 In a saucepan, cover the quince with water then add sugar.  

Boil until tender; remove lid to reduce the liquid a bit.  It will not fall apart like an apple; it will stay square.  Chill.

Poach the cod in salted water and pat dry; serve with the chilled quince and sprinkle with pomegranate seeds.  
I like the plain quince flavor but other flavors that can be added during the cooking of the quince are orange zest, grated ginger, or raisins.  The concept is similar to serving applesauce with a pork chop - if you are a purest, you may like it plain, but many like to doll it up.  I find quince fun to play around with.  Chopped parsley or a mint sprig is a pretty garnish .  Side salad is good side dish.