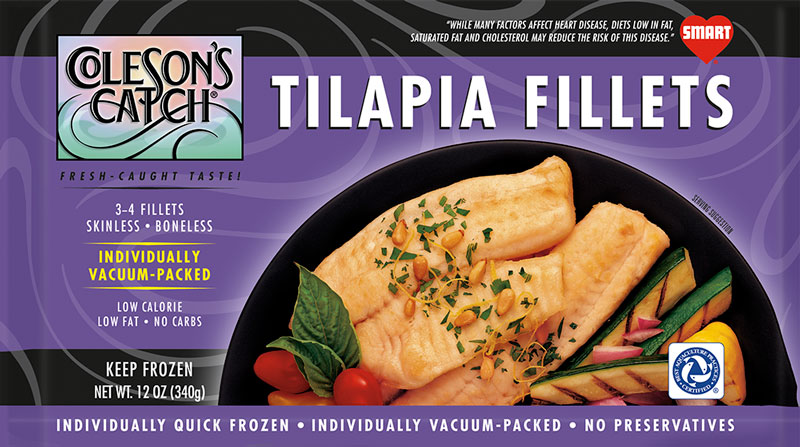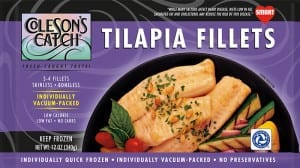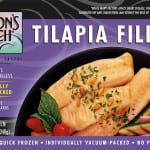 Print
Tilapia Fish Tacos
Ingredients
12 oz

pkg

Coleson's Catch Tilapia

thawed

Marinade #1 

2

tsp.

Chili Powder

1

tsp.

garlic

chopped

1

Tbsp

Lemon Juice

1

tsp.

Italian seasoning

Salt and pepper Marinade #2

2

tsp.

Cajun seasoning*

1

tsp.

garlic

chopped

1

Tbsp

Lime Juice

Salt and Pepper
Instructions
Since the Tilapia has a nice flavor on its own you can just season it with lemon, garlic, salt and pepper and the flavor is great.

If you want a big bold flavor try the chili-powder or Cajun marinades.

With the bolder marinades, I find I don't need salsa, just vegetables and cheese.

I like to marinate the fish for at least 8 hours, bake the fish fillets whole, and then cut them after they are cooked.

Serve the tacos with your favorite garnishes.
Please follow and like us: