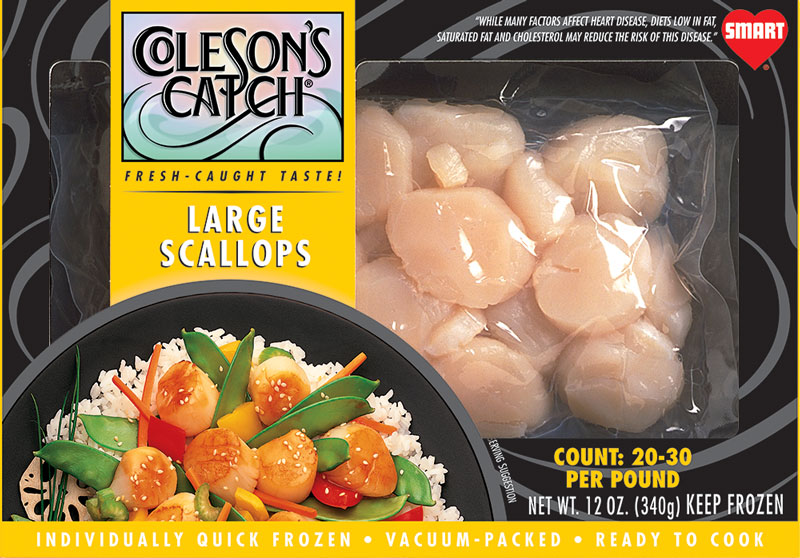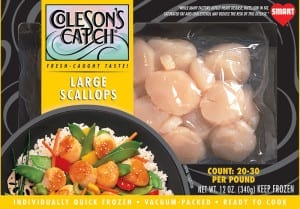 Print
Scallops with Bacon and Sage
Ingredients
12-16

pcs

Coleson's Catch Scallops

6-8

strips of your favorite Bacon 3/4 cooked

(I bake it but a skillet will work)

6-8

pcs

Fresh Sage Leaves

Splash Dry Sherry

Salt and Pepper

2

metal or wooden skewers

see comments below
Instructions
Marinate the scallops in sherry, shallots, salt and pepper for 20 minutes or so.

To assemble, cut the bacon in half, place a scallop at one end. 

Place a sage leaf on top and roll it so the bacon ends meet or overlap-put in the skewer-repeat until you have 6-8 on each stick.

Cook over an open flame.
Notes
Other things to put in between the scallops on the skewers: cherry tomatoes, chunks of onion, mushrooms, bell peppers or slices of lemon.
Additional Comments: I like wooden because I like burnt effect- but I first soak the wood skewers in water before using to keep them from burning too quickly.
Please follow and like us: