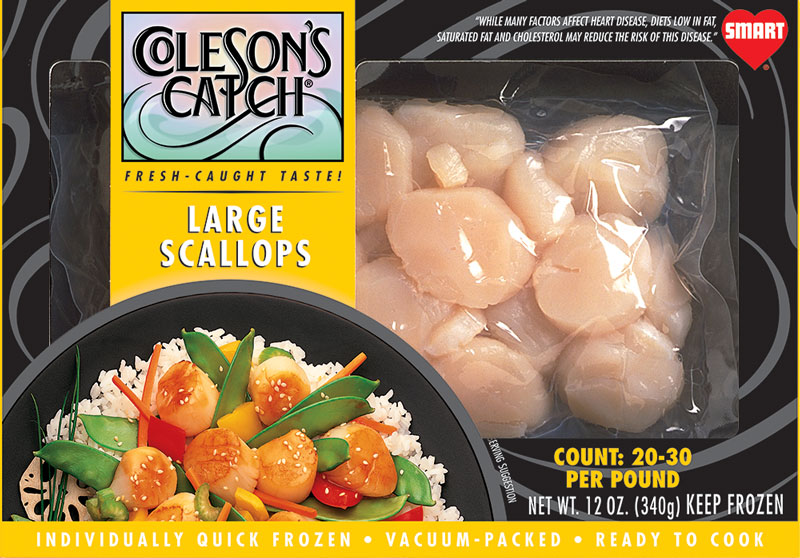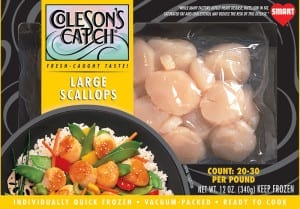 Print
Pesto Scallops with Vegetables
Ingredients
1

pkg

Coleson's Catch Scallops

Salt and Pepper

cooking oil

of choice

Pesto Sauce

use Basic Pesto recipe in Signature Recipes or Prepared Pesto Sauce

1

Red Onion

1

large tomato

1

Portobello Mushroom

1

Red Bell Pepper

6

spears Asparagus
Instructions
Toss scallops in pesto and marinate for an hour.

Scallops are easier to cook on a stick rather than turning them over individually, but to serve they will be taken off the stick.

Cut red onion in to one-inch rounds (leaving the concentric circles intact) and the tomato in half.

Salt and pepper the onion circles, tomato, mushroom, bell pepper and asparagus and brush with oil.

Place them on a ready grill:  The tomatoes cut side on the grill, the peppers skin side on the grill, the mushrooms underside of the cap on the grill, and with the onion and asparagus it doesn't matter.

Turn the tomato, mushroom, and pepper after about 3 minutes, and put a spoon of pesto on top of each.

Turn the onion and asparagus as they darken and top the onion with pesto.

Remove the vegetables once cooked to your liking.

Cook the scallops until just warmed through, 3-5 minutes.
Notes
I recommend serving these delicacies on a bed of romaine lettuce with Caesar dressing, garnished with croutons and grated Parmesan cheese. The vegetables can be placed on the salad whole, which is lovely but harder to eat, or they can be cut up at attractive angles. Put the scallops on top. Serve with lemon if desired.
Please follow and like us: