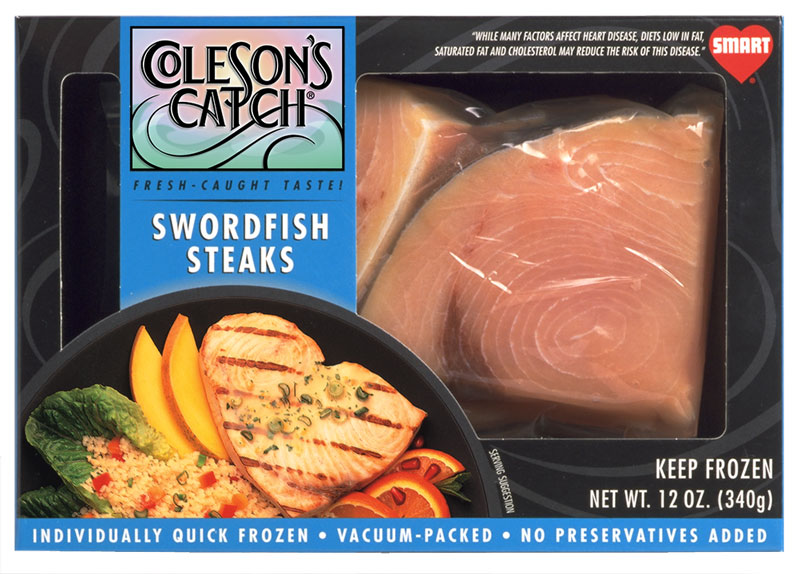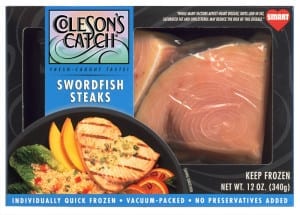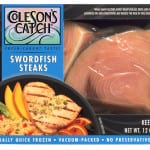 Print
Swordfish and Mushroom Kebabs
Ingredients
1

pkg

Coleson's Catch Swordfish

12

Crimini Mushrooms

small

12

basil leaves

1

Red Onion

1

Tbsp

garlic

chopped

2

Tbsp

balsamic vinegar

2

Tbsp

Extra Virgin Olive Oil

1/2

c

Tomatoes

diced and salted

Salt and Pepper
Instructions
Cut ingredients so all items will be similar size. The key is to have everything finish cooking at the same time.

You have probably been at barbeques where you were served a beautiful kebab with half the items either over- or underdone. You don't want to do that.

The swordfish should be cut into squares at least as big as the mushrooms.

You want the onion not wider than the other items--ideally all items have contact to the heat source.

Cherry tomatoes are cute but they cook fast and fall off which is they are best put on top--plus the cold contrast is great. Depending on how long your skewers are, alternate the items.

Mushroom, onion, basil, swordfish, basil, onion, mushroom is a tasty pattern.

Mix the vinegar, oil, garlic, salt, and pepper together and marinate the kebabs for a minimum of 4 hours, turning often.

Cook over an open flame.
Notes
Serve on a bed of rice and top with the tomatoes.
Please follow and like us: