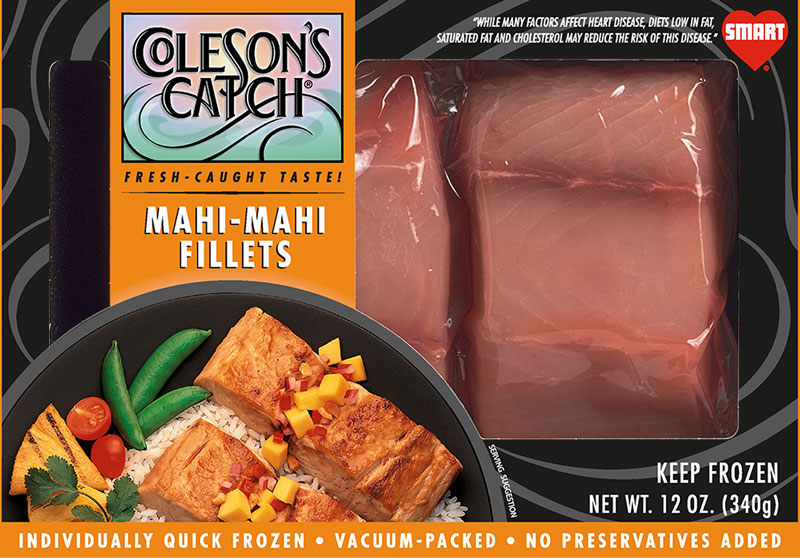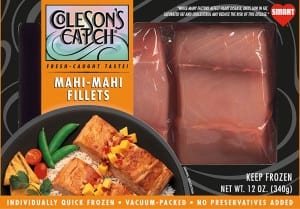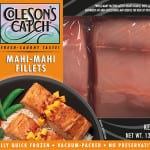 Print
Mahi-Mahi Wrapped in Filo
Ingredients
1

pkg

Coleson's Catch Mahi-Mahi Fillets

thawed

2-3

c

fresh spinach

olive oil

3

clove

garlic

chopped

1/2

c

Roasted Tomatoes

diced

1/4

c

Kalamata Olive

sliced

1/2

c

Feta Cheese

crumbled

Salt & Pepper
Instructions
Sauté the spinach in olive oil and set aside to cool.

Lightly sauté the garlic and set aside.

Combine the tomatoes, olives, cheese and garlic.

Chop the cooled spinach and add to the cheese mixture.

Season the Mahi-Mahi with salt and pepper.

Take a sheet of the filo and brush it with melted butter; place another sheet over it and brush with butter.

Place half of the spinach mixture in the center of the filo and place the mahi-mahi on top of it.

Wrap the ends of the filo dough around the fish and turn over so the top is the smooth part, tucking the ends underneath.

Brush with melted butter. Repeat. Bake at 400 degrees for 15-20 minutes or until golden brown.

Serve with garlic bread and a salad.
Notes
If you bought some fresh spinach to make a salad and didn't use it all, or didn't use it at all, you need to use it up before it gets slimy. This recipe is one way.
Please follow and like us: