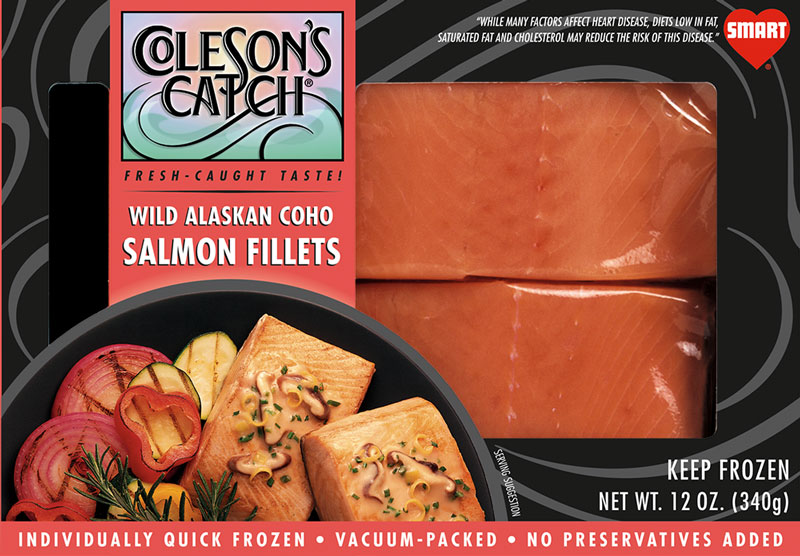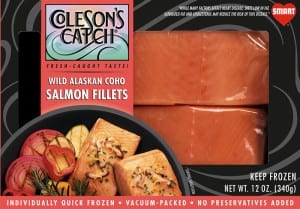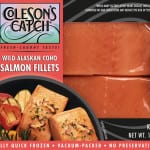 Print
Grilled Tequila Salmon
Ingredients
2 pkg.

12 oz.

Coleson's Catch Salmon Steaks or Fillets

Marinade:

1/4

cup

Cilantro

chopped

2

Tbsp

garlic

1/4

cup

tequila

1/2

cup

Sour Cream
Instructions
Brush one side of aluminum foil with oil.

Place 4 Salmon steaks or fillets on the foil.

Combine cilantro, garlic, tequila and sour cream.

Divide the mixture into fourths and season the top of each fish.

Seal the foil around the fillet and cook on the grill for 10-15 minutes. No need to turn.
Notes
This delicious, healthy and easy to prepare recipe is also excellent for other Coleson's Catch seafood items like Halibut, Tuna, Mahi-Mahi, Chilean Sea Bass, Swordfish, Orange Roughy and Tilapia. Enjoy!
Please follow and like us: