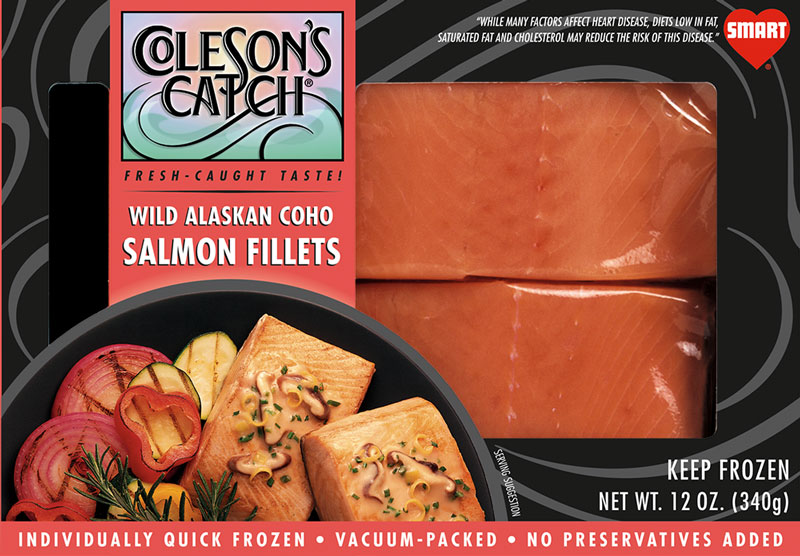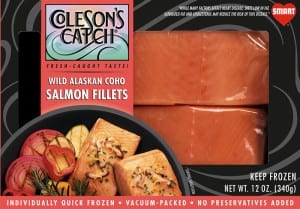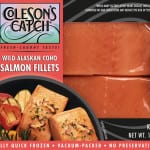 Print
Cold Poached Salmon and Scallops Entree
Ingredients
6-8

oz

Coleson's Catch Salmon Fillets

6-8

oz

Coleson's Catch Scallops

6-8

oz

Coleson's Catch Slipper Lobster Tail meat

(split the shell remove meat, keep shell)

Poaching liquid:

2

cups

water

(options: use part white wine add bay leaf or parsley)

the lobster shells

1

stalk of celery

roughly chopped

1

lemon

salt and pepper Red Potatoes:

6

tiny red potatoes

Green Beans:

12 - 18

whole green beans

balsamic vinaigrette 

1/3

cup

balsamic vinegar

1/4

cup

water

1

Tbsp

chopped shallots

1/4

tsp

Salt and Pepper

2

tsp

Sugar

1

Tbsp

fresh chopped basil

2

Tbsp

olive oil
Instructions
Place the fish and shellfish in a shallow pan large enough so you can arrange it without stacking.

Simmer the lobster shells and celery in the water for 10 minutes and remove the shells.

Cut the lemon into quarters, squeeze the juice into the water, and put the skins into the water; bring to a boil.

Add salt and pepper to taste; pour the poaching liquid over the seafood and simmer for 5 minutes.

Remove seafood and chill. 

Simmer the potatoes whole in salted water until tender (ten minutes); chill.

Remove the stems of green beans and blanch in hot salted water for one minute and cool in cold water; let chill in refrigerator.

Mix all vinaigrette ingredients and shake in a bottle, leave in the bottle for transporting.

To assemble entrée: Line an entrée-sized plate with whole leaves of butter lettuce and shred a bit to put under the seafood to rise it up a bit and to use as salad.
Notes
Arrange the seafood in the center of the plate. You can overlap the salmon and put the scallops on top, for instance. Slice the cooled potatoes into disks and arrange around the fish; do the same arrangement with the green beans. You can also put the beans top and bottom in stacks and the potato circles on the sides. Garnish with lemon wedges or circles and fresh basil. Seal securely with plastic wrap, chill. The dressing can be used for the Salmon or on Tuna; keep it on the side and use as desired.
Additional Comments: The poaching liquid is tasty as a soup for later.
Please follow and like us: