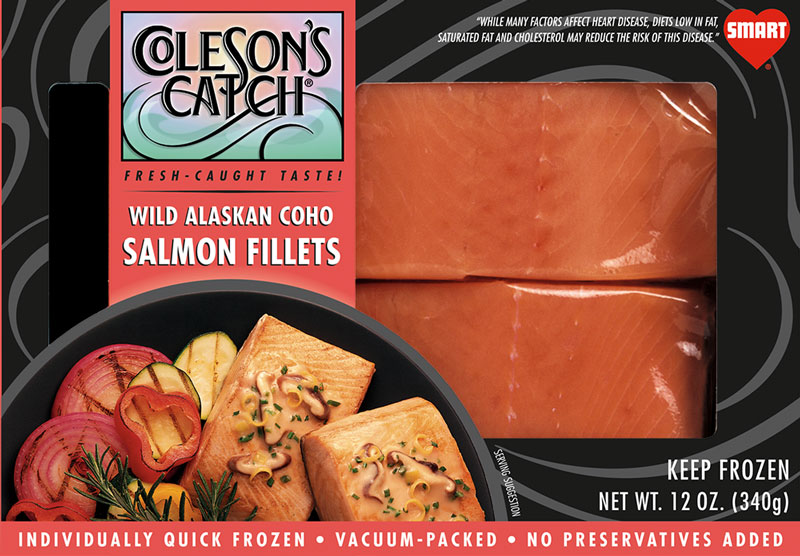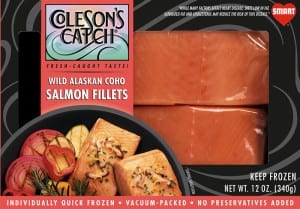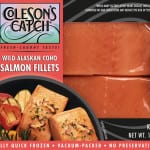 Print
Coho Salmon Cooked in Foil with No Fat
Ingredients
1

pkg

Coleson's Catch Coho Salmon Fillets

1

stem Leek

1

c

Chopped Spinach and/or Kale or any Leafy Green

1/2

c

Sliced Mushroom of Choice

1/4

c

dry white wine

Salt and Pepper
Instructions
To prepare the leeks, cut off the really dark part and keep to use for another time.

Split the leek lengthwise and slice thinly. Place the leaks in a container of cool water.

Agitate to dislodge the dirt or sand; take out leeks with a slotted spoon. I do this at least twice with clean water. 

Cut 2 pieces of foil big enough to accommodate 1 fish fillet each and the rest of the ingredients.

Place half of the leeks on each piece of foil, then the salmon-skin side down-and add the other items.

Seal the foil with the seam on top.

Cook over an open flame - this is great for camping. Cooking time depends on the source of heat but averages 15 min.
Notes
Wrap some baby potatoes or sliced sweet potato in foil and start them before the fish as they take longer to cook.
Please follow and like us: