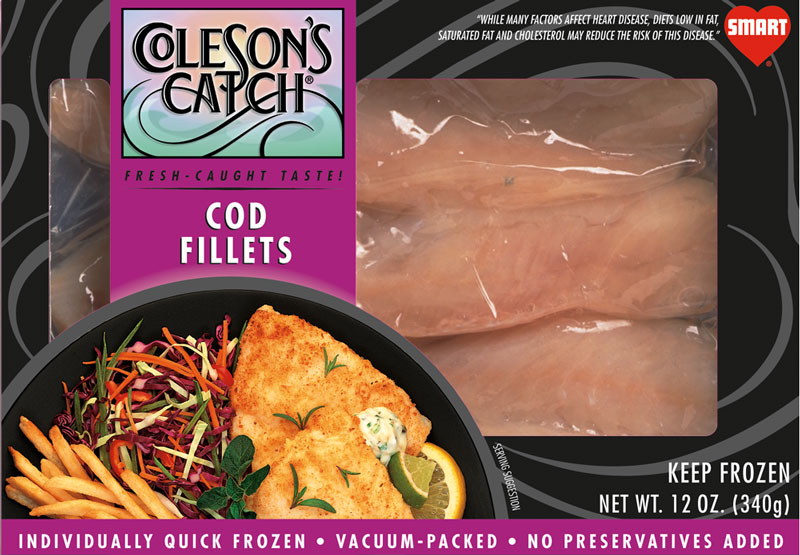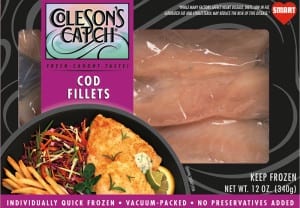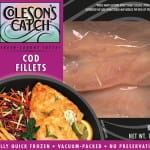 Print
Cod with Roasted Red Pepper Cream Sauce
Ingredients
1

med.

red pepper

(roasted skinned and seeded), then pureed

1/4

c.

Shallots

diced

2

c.

Heavy Cream

1/4

c.

White Wine

1

Tbsp.

Butter
Instructions
Sauté shallots in butter and add white wine; reduce.

Add cream and heat until just starting to boil.

Add pureed roasted red pepper and cook for 2 minutes.

Cook the cod as desired (broil, sauté, poach, or bake) and top with the sauce.
Cod with Roasted Red Pepper Cream Sauce Recipe
Prepare to tantalize your taste buds with our exquisite recipe for Cod with Roasted Red Pepper Cream Sauce. This culinary masterpiece showcases the delicate flavors of cod, perfectly complemented by a velvety and vibrant roasted red pepper cream sauce. Get ready to indulge in a symphony of flavors that will leave you craving more.
As you take your first bite, you'll be greeted by the tender and flaky texture of the cod. This pristine white fish delivers a mild and buttery flavor that melts in your mouth, offering a delightful canvas for the star of the dish—the roasted red pepper cream sauce.
The sauce is a true work of art, created from fire-roasted red peppers that have been charred to perfection, intensifying their natural sweetness. Blended to a velvety consistency, the roasted red peppers infuse the cream sauce with their vibrant color and smoky undertones. With each spoonful, you'll experience a harmonious balance of sweetness and slight tanginess, further enhanced by a medley of carefully selected herbs and spices.
The roasted red pepper cream sauce not only elevates the cod to new heights of deliciousness but also adds a luscious and luxurious element to the dish. Its velvety texture delicately coats the cod, enhancing every bite with a creamy and savory delight.
To complement this extraordinary pairing, we suggest serving the cod and roasted red pepper cream sauce atop a bed of aromatic jasmine rice or alongside a medley of seasonal roasted vegetables. These accompaniments provide a delightful balance of textures and flavors, allowing the cod and sauce to shine even brighter.
This recipe is a celebration of the beauty and simplicity of fresh ingredients. The cod, with its delicate flavors, is elevated to a new level of sophistication when paired with the rich and vibrant roasted red pepper cream sauce. Each element harmonizes effortlessly, creating a dish that is both visually stunning and incredibly satisfying.
Whether you're hosting a dinner party or indulging in a special meal for two, our Cod with Roasted Red Pepper Cream Sauce will undoubtedly impress. Prepare to embark on a culinary adventure that combines the ocean's bounty with the vibrant allure of roasted red peppers, resulting in a dining experience that is nothing short of extraordinary.
Please follow and like us: