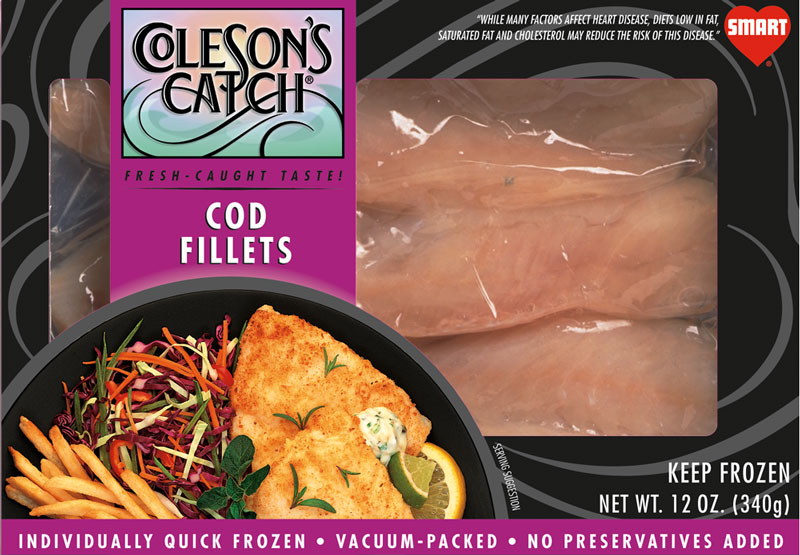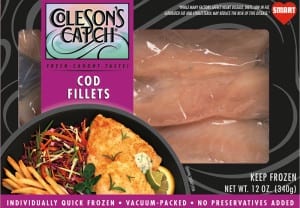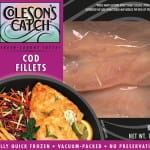 Print
Cod with Bacon and Onions
Ingredients
8

slices

bacon

diced

1/2

c.

Onion

diced

1/2

tsp.

fresh thyme
Instructions
To prepare garnish: In a saute pan, cook bacon until crispy.

Remove bacon from pan, leaving the fat.

In the same pan, saute onion and thyme.

As the onion begins to brown, add the cooked bacon back in.

Toss and pour over the cooked cod.
Cod with Bacon and Onions Recipe Description
Prepare to savor a mouthwatering combination of flavors with our delightful recipe for Cod with Bacon and Onions. This culinary masterpiece brings together the delicate and flaky cod, the savory allure of bacon, and the aromatic sweetness of caramelized onions, resulting in a dish that is both comforting and incredibly satisfying.
As you take your first bite, you'll be captivated by the tender and succulent nature of the cod. The mild and buttery flavors of the fish melt in your mouth, offering a delightful contrast to the richness of the accompanying ingredients.
Enhancing the cod's natural appeal is the addition of crispy bacon. Each bite delivers a burst of smoky and savory goodness, adding depth and complexity to the dish. The crispy texture of the bacon creates a delightful contrast against the delicate flakiness of the cod, creating a truly enjoyable eating experience.
Completing this flavor trifecta is the addition of caramelized onions. The onions are gently cooked until golden brown, releasing their natural sugars and developing a tantalizing sweetness. This caramelization process adds layers of depth to the dish, as the onions lend a touch of sweetness and a subtle savory undertone that beautifully complements the cod and bacon.
The combination of cod, bacon, and caramelized onions creates a harmonious marriage of flavors. Each element plays its part, resulting in a dish that is both comforting and rich in umami goodness. Every forkful offers a delightful balance of textures and tastes, leaving you with a sense of culinary satisfaction.
To complete this delectable dish, we recommend serving the cod with bacon and onions alongside a bed of fluffy mashed potatoes or a side of steamed vegetables. The accompaniments provide a perfect canvas to soak up the delicious juices and bring a well-rounded balance to the meal.
Whether you're looking to impress your guests or treat yourself to a flavorful and satisfying dinner, our Cod with Bacon and Onions recipe is a winning choice. Prepare to embark on a culinary journey that celebrates the essence of comfort food, where the delicate flavors of cod are elevated by the irresistible combination of crispy bacon and caramelized onions. Get ready to delight in a truly unforgettable dining experience.
Please follow and like us: