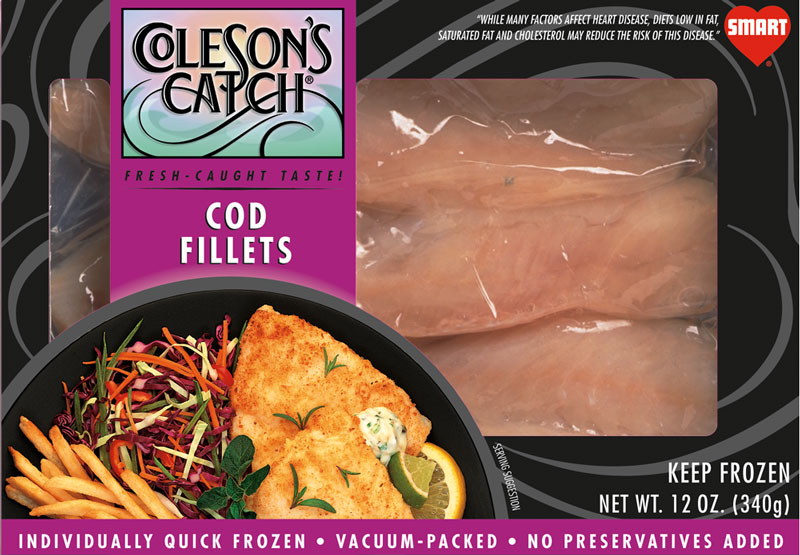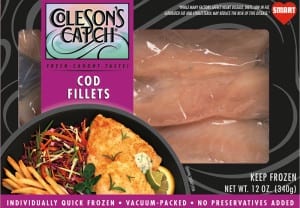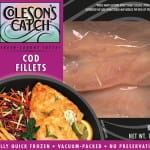 Print
Cod Fillets with Chayote
Ingredients
1

pkg

cod fillets

seasoned with salt and pepper

1

small red onion

sliced

2

Chayote

peeled, cored and thinly sliced

2

Tbsp.

garlic

chopped

6

leaves

chopped fresh sage

(or 1/2 tsp. dry ground sage)

2/3

c.

Chicken Stock
Instructions
Place the onion slices in a greased baking dish and layer with the chayote, garlic, sage, flounder and chicken stock.

Cover and bake for 20 minutes.

Serve with rice.
Notes
This delicious, healthy and easy to prepare recipe is also excellent for other Coleson's Catch® seafood items like Halibut, Tuna, Mahi-Mahi, Chilean Sea Bass, Swordfish, Orange Roughy and Tilapia. Enjoy!
Cod Fillets with Chayote Recipe Description
Embark on a culinary journey with our delectable recipe for Cod Fillets with Chayote. This delightful dish showcases the delicate and flaky nature of cod fillets, perfectly complemented by the crisp and refreshing flavors of chayote. Prepare to indulge in a symphony of tastes that will transport your taste buds to new heights.
As you take your first bite, you'll be captivated by the tender and flaky texture of the cod fillets. Each mouthful offers a mild and buttery flavor, allowing the natural essence of the fish to shine through.
Accompanying the cod fillets is the vibrant and crisp chayote. This unique vegetable, often referred to as vegetable pear, brings a refreshing and slightly sweet flavor to the dish. Its firm texture provides a delightful crunch, adding a lovely contrast to the tender cod fillets.
The flavors of the cod and chayote meld together harmoniously, creating a delightful combination that is enhanced by the careful selection of complementary ingredients. A medley of fresh herbs and aromatic spices, such as garlic, thyme, and paprika, adds depth and complexity, elevating the overall taste profile of the dish.
To complete this culinary masterpiece, we recommend serving the Cod Fillets with Chayote alongside a bed of fragrant jasmine rice or alongside a crisp green salad. These accompaniments provide a wonderful balance to the flavors and textures, allowing the delicate flavors of the cod and the refreshing qualities of the chayote to shine through.
Whether you're a seafood lover or someone seeking a unique and flavorful dining experience, our Cod Fillets with Chayote recipe is sure to impress. Prepare to be captivated by the delicate flavors of the cod, the refreshing crunch of the chayote, and the harmonious blend of herbs and spices. Embark on a culinary adventure that celebrates the beauty of fresh ingredients and savor a truly memorable dining experience.
Please follow and like us: