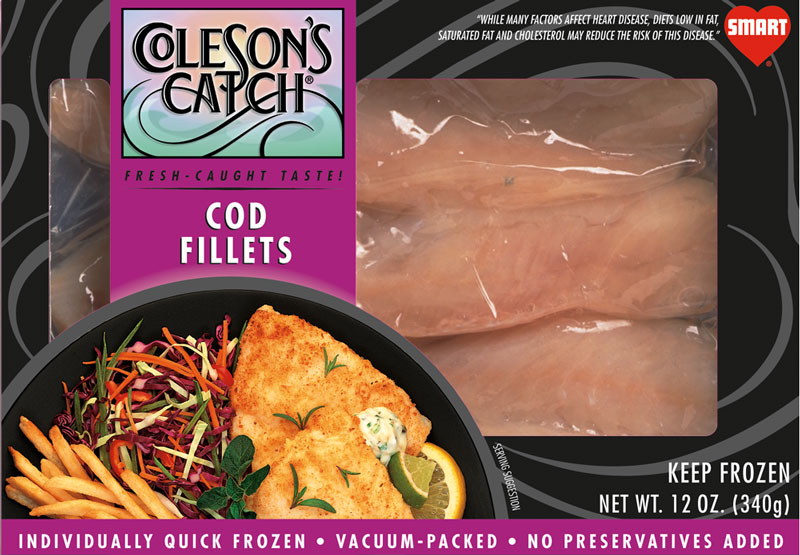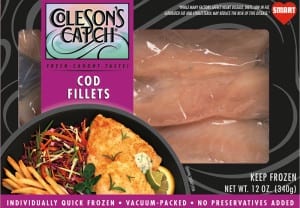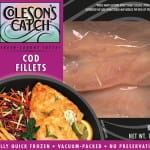 Print
Cod Cacciatore
Ingredients
12 oz

pkg

Coleson's Catch Cod Fillets

diced

1/2

c

Onion

diced 

1/2

c

Celery

diced

1/2

c

Carrot

diced

1

Tbsp

Basil

chopped

1/2

c

Mushrooms

sliced

1

Tbsp

garlic

chopped

1/2

tsp

Italian seasoning

1

Tbsp

olive oil

12

Black Olives

1

c

Crushed Tomatoes
Instructions
In medium saucepan, sauté the onion until translucent.

Add the rest of the ingredients except the cod and simmer until the carrots are tender.

Add the cod and simmer for 5 minutes.

Serve with Polenta.
Cod Cacciatore Recipe Description
Prepare to delight your taste buds with our enticing recipe for Cod Cacciatore. This delectable dish combines the succulent and flaky nature of cod with the rich and savory flavors of a classic Italian cacciatore sauce. Get ready to indulge in a symphony of tastes that will transport you to the heart of Italy.
As you take your first bite, you'll be greeted by the tender and flaky cod. Each mouthful offers a mild and buttery flavor, perfectly complemented by the robust and aromatic cacciatore sauce.
The cacciatore sauce is a true star of this recipe, boasting a rich blend of tomatoes, bell peppers, onions, garlic, and a medley of Italian herbs. Simmered to perfection, the sauce develops a depth of flavor that coats the cod, infusing it with a delightful combination of tanginess, sweetness, and herbal notes.
The combination of the succulent cod and the hearty cacciatore sauce creates a symphony of flavors that will tantalize your taste buds. The delicate fish acts as a canvas, allowing the bold and vibrant flavors of the sauce to shine through with each forkful.
To complete this culinary masterpiece, we recommend serving the Cod Cacciatore alongside a bed of al dente pasta or a crusty slice of Italian bread. These accompaniments provide the perfect vessel to soak up the luscious cacciatore sauce, ensuring that no drop goes to waste.
Whether you're hosting a dinner party or seeking a comforting and satisfying meal, our Cod Cacciatore recipe is sure to impress. Prepare to be transported to the rustic Italian countryside as you savor the delicate flavors of the cod and the robust allure of the cacciatore sauce. Embark on a culinary journey that celebrates the richness of Italian cuisine and savor a truly memorable dining experience.
Please follow and like us: