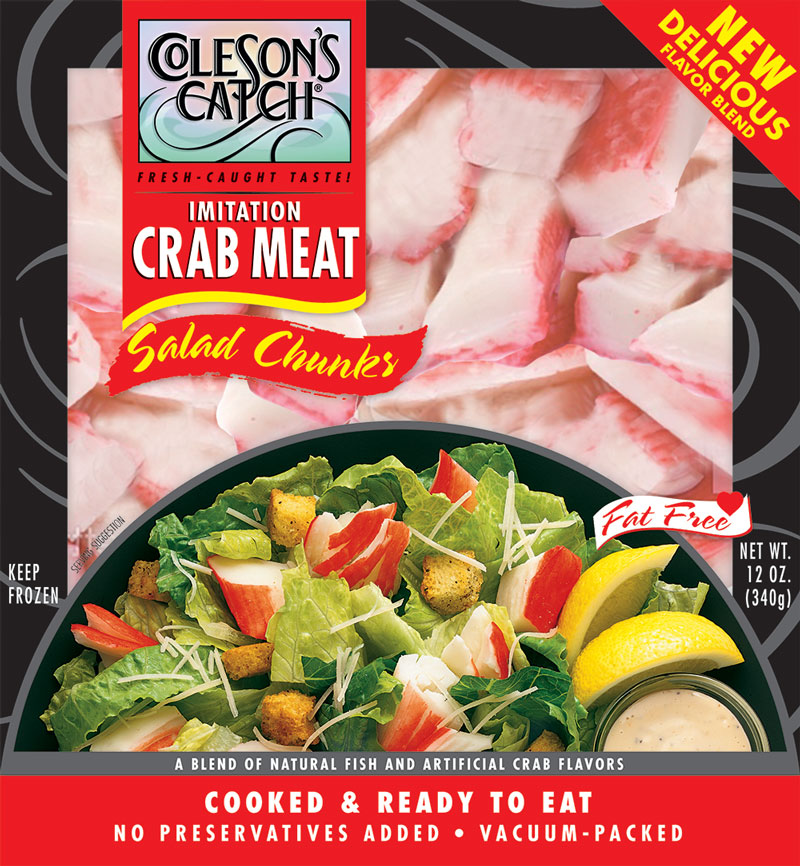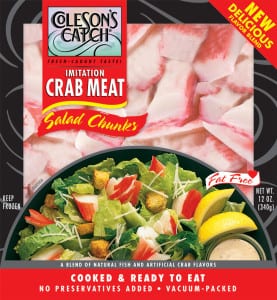 Print
Imitation Crabmeat Flakes Au Gratin
Ingredients
8

oz

Coleson's Catch Imitation Crab Meat flakes or chunks

1

c.

Half and half

1/4

c.

Onion

finely minced

1/4

c.

Sherry

1/2

c.

Mushrooms

sliced

Roux or cornstarch

2/3

c.

Cheddar Cheese

shredded

1/4

c.

Breadcrumbs
Instructions
Heat the sherry, onions and mushrooms until the sherry is almost gone.

Add half and half, then scald and thicken with roux or cornstarch.

Simmer for a few minutes. It should be thicker than a sauce.

Add imitation crabmeat flakes and place mixture in a casserole dish, topping it with the cheese and breadcrumbs.

Bake for 20 minutes at 350° or until bubbling hot.

Serving over steamed rice or pasta.
Please follow and like us: