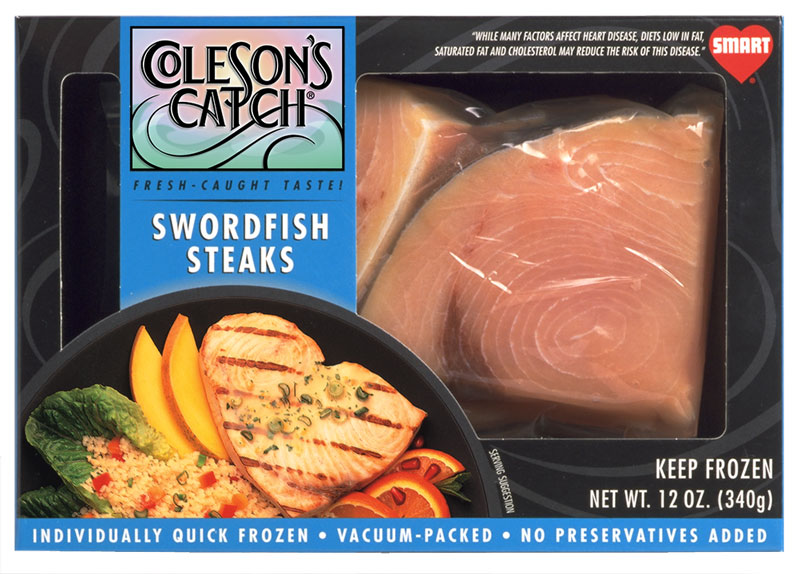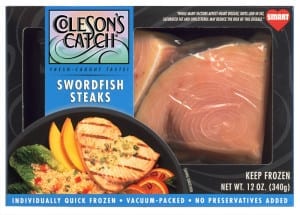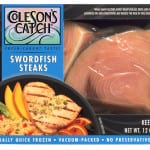 Print
Swordfish with Braised Cabbage
Ingredients
4

Coleson's Catch Swordfish Steaks

8

cups

finely shredded red cabbage

1/4

cup

minced shallots

2

Tbsp.

minced garlic

1

Tbsp.

ground juniper berry  

may substitute caraway or fennel seed

1

tsp.

Thyme

2

Tbsp.

Oil

3/4

cup

red wine

2

Tbsp.

Cornstarch
Instructions
Season the fish with salt and pepper, sear in a hot pan and place in a glass baking dish.

Sauté the shallots and garlic in the oil and add the cabbage, juniper, thyme and wine.

Cook, covered, until the cabbage is tender, stirring often.

The cabbage may release a lot of liquid.

If there is too much liquid, continue to cook until it reduces, or pour some off.

If it is a bit dry, add water.

Add salt and pepper to taste.

Stir a bit of water into the cornstarch and add to dish to thicken.

Pour over the swordfish and cover.

Bake at 400° for 20 minutes.
Notes
Serving Suggestions: Serve with roasted Yukon Gold potatoes. Additional Comments: This delicious, healthy and easy to prepare recipe is also excellent for other Coleson's Catch® seafood items like Halibut, Tuna, Mahi-Mahi, Chilean Sea Bass, Swordfish, Orange Roughy and Tilapia. Enjoy!
Please follow and like us: