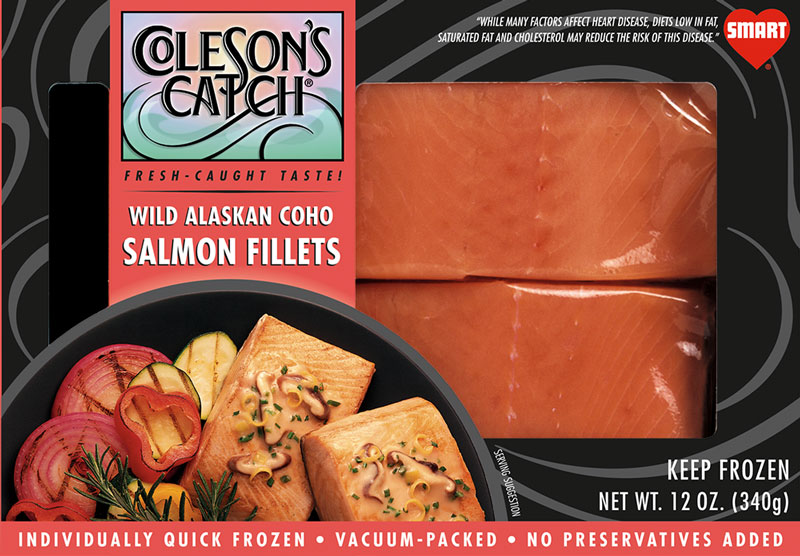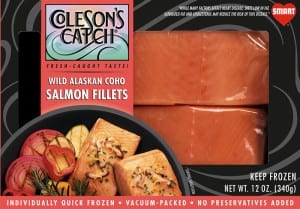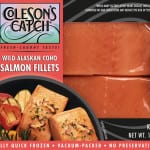 Print
Salmon Fillets with Pink Grapefruit
Ingredients
2

lbs

Coleson's Catch Salmon Fillets

salt and pepper

3

large pink grapefruit 

1

large leek

sliced in fine circles and washed

1/4

cup

chopped mint
Instructions
Place the seasoned salmon in a greased glass baking dish.

To prepare the grapefruit (2 only): With a sharp paring knife remove the skin by cutting first the ends and then the skin by cutting from top to bottom, removing all the white pith.

Then cut out each segment resulting in crescents with no membrane.

They should look like the mandarin orange segments that come in a can.

Squeeze the juice from the third grapefruit.

Scatter the leeks, grapefruit segments and mint over the salmon and add the juice.

Cover and bake at 400° for 20 minutes.
Notes
Serve with rice and a fresh steamed vegetable.
Additional Comments:
This delicious, healthy and easy to prepare recipe is also excellent for other Coleson's Catch® seafood items like Halibut, Tuna, Mahi-Mahi, Chilean Sea Bass, Swordfish, Orange Roughy and Tilapia. Enjoy!
Please follow and like us: