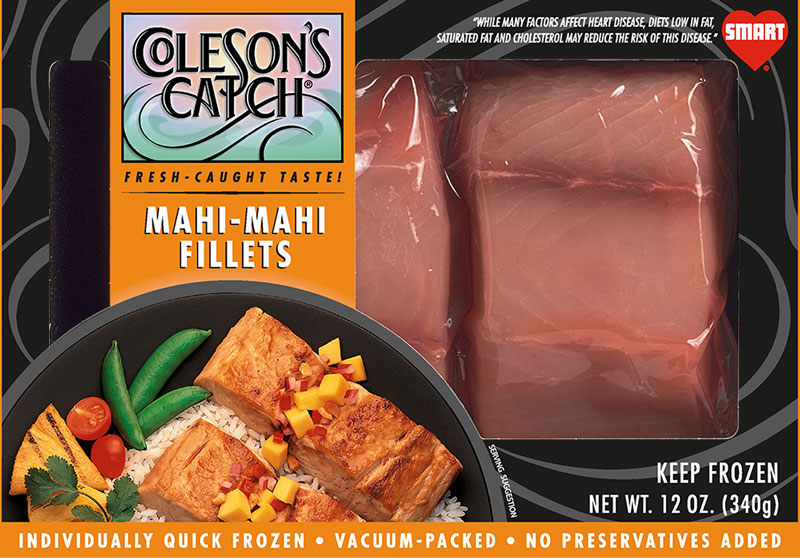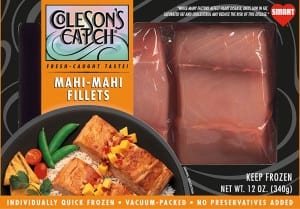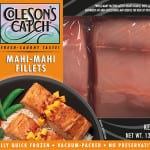 Print
Mahi-Mahi Quenelles
Ingredients
12 oz

pkg

Coleson's Catch Mahi-Mahi

no skin, cut into strips

1

Egg

1/4

c

Heavy Cream

1

Tbsp

Shallot

chopped

Salt and Pepper

Plain white breadcrumbs

approx. 1 cup

Broth for light version:

3

c

Chicken Broth

2

Tbsp

Shallots

chopped

1/2

c

Carrots

diced

1/2

c

Celery

diced
Instructions
In a food processor, puree the Mahi-Mahi, add the egg, cream, shallot and seasoning; blend until smooth. Add the breadcrumbs.

The mixture should no longer be sticky-gooey but more like a paste. Add more breadcrumbs if needed.

In playing with it, you can recognize the right texture for a fluffy quenelle-not too stiff but doesn't fall apart. Chill mixture.

Light version:

Bring the broth and vegetables to a boil and simmer for 5 minutes.

Using 2 hot spoons, form the quenelles into egg form and drop into the liquid when all are formed cover the pot and simmer.

Depending on the size of the quenelles, it will take 5 or so minutes. What you now have is a light broth soup. 

If you want it a bit richer, drain most of the broth and add heavy cream and bring to a boil (not with the quenelles in it, set them aside). Now it is more of a fish dish with a light cream sauce.
Please follow and like us: