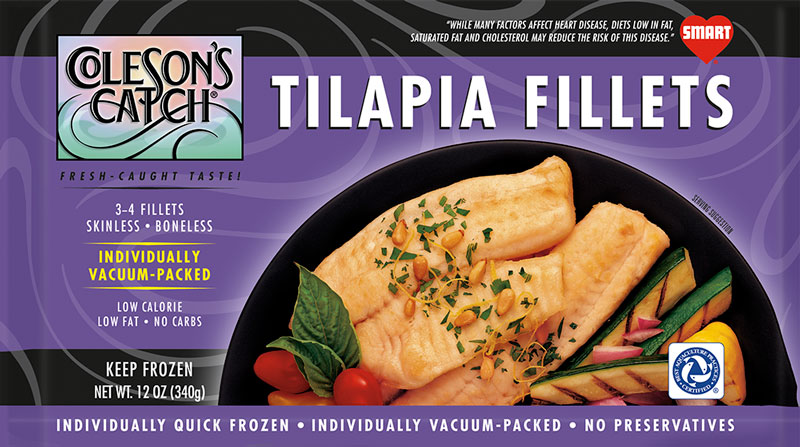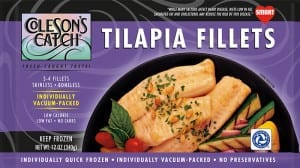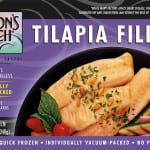 Print
Pan Fried Tilapia with Almonds
Ingredients
12 oz

pkg

Coleson's Catch Tilapia Fillets

thawed

olive oil

Lemon Juice

Ground Cumin

Salt and Pepper

Almonds
Instructions
Generously coat skillet with olive oil.  Heat over medium heat. 

Add the Tilapia so that each piece is flat in the pan (uncovered).

Squeeze lemon juice evenly over Tilapia Fillets.  Shake salt and pepper as desired over each piece. 

Shake cumin so that each piece is evenly coated.  Cook 4 minutes and then flip each fillet. 

Repeat lemon juice, salt & pepper and cumin. 

When Tilapia is cooked through, each side should be white and flaky. 

With two minutes left, add sliced almonds as desired over each piece. 

Place the lid on the skillet (should be the size that covers all of the Tilapia). 

Let steam for the last 2 minutes of cooking.

Uncover and with a spatula, transfer to plates.
Notes
Serve with rice, a vegetable and/or salad.
Additional Comments:
Recipe of Karyn Racov at Camp Foster in the Far East. 2nd Prize Winner Coleson's Catch Seafood Recipe Contest 2006.
Please follow and like us: