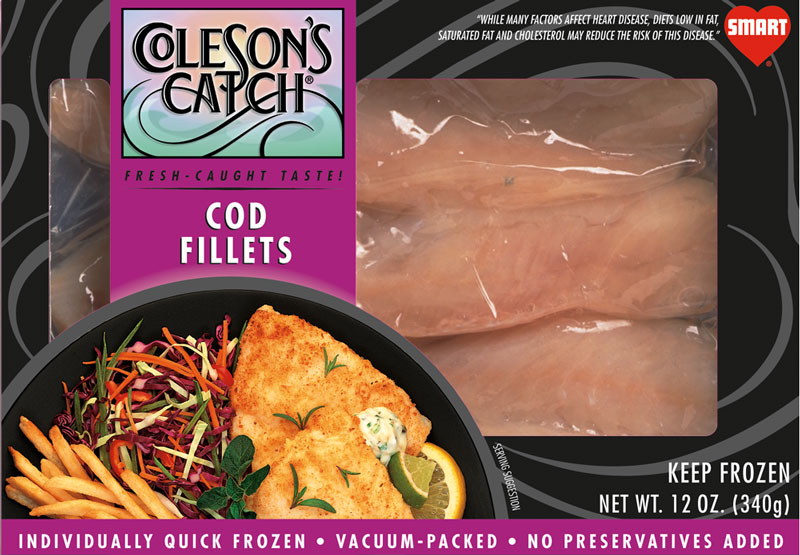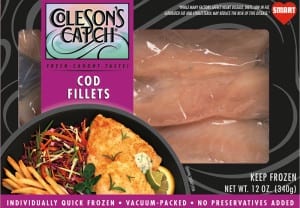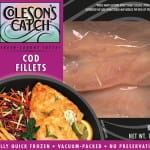 Print
Codfish Cakes with Bacon Cream Sauce
Ingredients
12

oz

cooked codfish fillets

(recommend poach or steam)

1/2

c.

Bread Crumbs

1/2

c.

Béchamel

cooled (see below)

1/2

tsp.

Allspice

1/2

c.

Toasted Pecans

finely chopped

Béchamel

1 1/2

c.

Half and half

1

Tbsp.

Shallots

1

tsp.

Allspice

1/2

c.

Chicken Stock
Instructions
Flake fish. Mix with other ingredients and shape into 3" rounds 2/3" thick. Coat with bread crumbs.

Béchamel: Simmer; thicken with roux. Use 1/2 c. sauce to make Codfish cakes.

Use the rest as sauce to pour over.

Recommend adding chopped bacon to sauce before serving.

Recommend adding chopped bacon to sauce before serving.
Codfish Cakes with Bacon Cream Sauce
Get ready to experience a flavor-packed delight with our mouthwatering recipe for Codfish Cakes with Bacon Cream Sauce. This culinary creation combines the delicate and flaky texture of codfish cakes with a decadent bacon cream sauce, resulting in a symphony of savory goodness that will leave you craving more.
As you take your first bite, you'll be greeted by the golden brown exterior of the codfish cakes. Crispy on the outside and tender on the inside, these cakes are made with freshly cooked codfish that has been expertly seasoned and combined with a medley of aromatic ingredients. The codfish brings a delicate sweetness to the dish, while the flavorful seasonings add depth and complexity.
But the real star of this recipe is the indulgent bacon cream sauce. Made from smoky, crispy bacon pieces, the sauce adds a rich and velvety touch to the codfish cakes. The bacon's savory notes mingle with the creamy base, creating a sauce that is both comforting and irresistibly flavorful. Each spoonful of the sauce envelopes the codfish cakes, infusing them with a luxurious and satisfying essence.
The combination of the codfish cakes and the bacon cream sauce creates a harmonious contrast of textures and flavors. The crispy exterior of the cakes gives way to the tender and flaky codfish within, while the creamy and savory bacon sauce enhances every bite with its velvety richness.
To complete this culinary masterpiece, we recommend serving the codfish cakes with bacon cream sauce alongside a bed of fresh greens or a side of roasted potatoes. The vibrant colors and textures of the accompaniments provide a delightful contrast to the richness of the dish, creating a well-rounded and satisfying meal.
Whether you're looking for an appetizer to impress your guests or a main course that promises to delight your taste buds, our Codfish Cakes with Bacon Cream Sauce is the ultimate culinary experience. Prepare to indulge in the perfect balance of flavors, textures, and aromas that will leave you craving these delectable codfish cakes time and time again.
Please follow and like us: