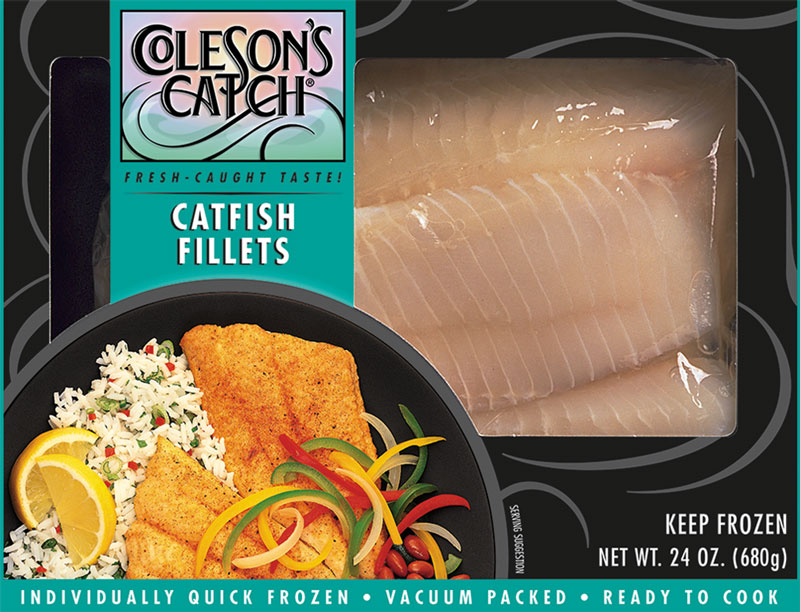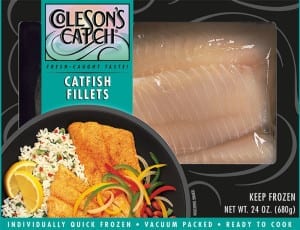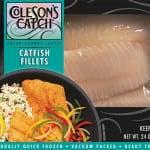 Print
Baked Catfish with Beets
Ingredients
2

lbs.

catfish fillets

salt and pepper

4

fresh beets with greens

1/2

cup

Onion

diced

1/4

cup

fresh basil

chopped

2

Tbsp.

Oil

1/4

cup

balsamic vinegar

1/3

cup

Sugar

1/2

cup

Chicken Stock

2

Tbsp.

Cornstarch
Instructions
Sear the seasoned catfish in a hot pan and place in a glass baking dish.

Remove the beet stems from the root and boil the root in salted water until tender.

Cool in cold water; Remove the skins and dice.

Shred the beet greens and stems.

Sauté the onion in the oil; add the greens and basil and cook until wilted.

Add the vinegar, sugar and stock and bring to a boil.

Salt and pepper to taste.

Add a bit of water to the cornstarch and thicken the mixture.

Pour over the catfish, cover and bake for 20 minutes at 400°.

Serve with rice.
Notes
This delicious, healthy and easy to prepare recipe is also excellent for other Coleson's Catch® seafood items like Halibut, Tuna, Mahi-Mahi, Chilean Sea Bass, Swordfish, Orange Roughy and Tilapia. Enjoy our unique baked catfish with beets!
Please follow and like us: