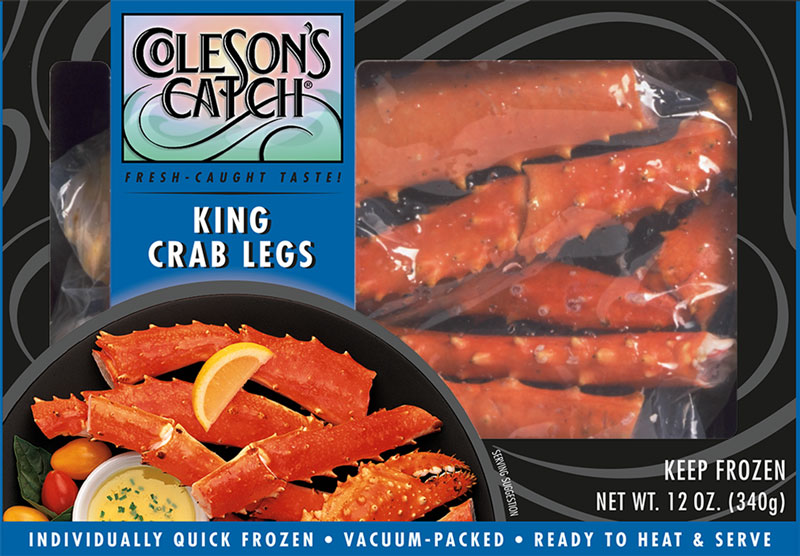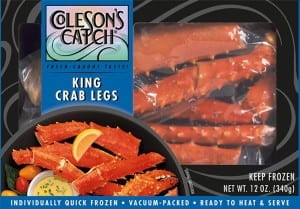 Print
King Crab Legs with Pesto Hollandaise
Ingredients
12 oz

Coleson's Catch King Crab Legs

Hollandaise Sauce:

3

egg yolks

1

tsp. lemon

juice

1/2

tsp.

Salt

2/3

c.

Melted butter

Pesto:

1

c.

basil leaves

1/2

c.

olive oil

1/4

c.

garlic

1/4

c.

Parmesan cheese

grated

1/4

c.

pine nut

pecans, or walnuts
Instructions
Heat crab legs.

Hollandaise: In a double boiler, whisk eggs yolks, lemon juice and salt and cook until mixture is custardy and fluffy.

Slowly add melted butter, whisking the whole time.

Add 1 tablespoon prepared Pesto that has been slightly heated in a microwave or a saute pan.

Pesto: Mix ingredients in food processor or blender, or finely chop by hand and stir together.

Makes 1 1/4 - 1 1/2 cups.
Please follow and like us: