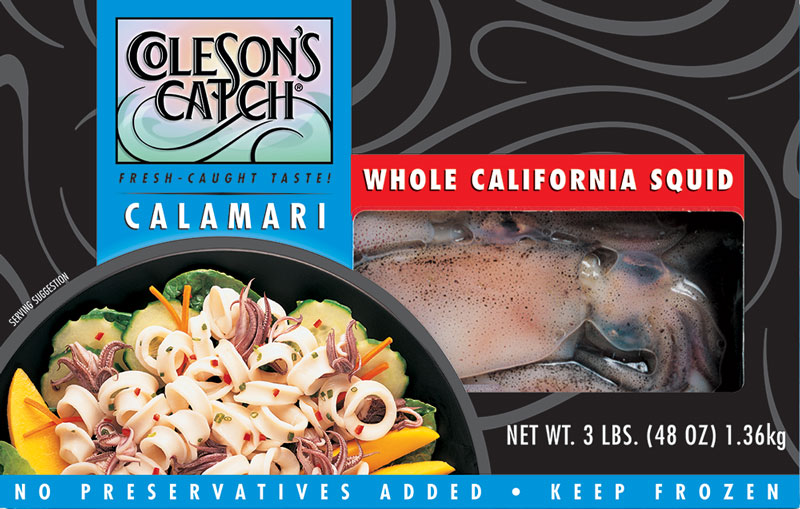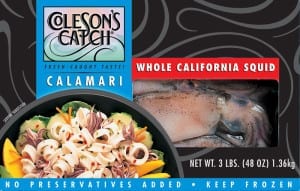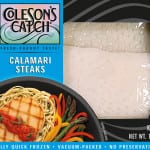 Print
Tuscan-Style Calamari Linguini
Ingredients
For every pound of Coleson's Catch Calamari:

2

Tbsp.

chopped garlic

2/3

Tbsp.

olive oil

1

tsp.

Thyme

1/4

c

capers 

1-1/2

c

diced tomatoes

1/2

c

dry white wine

1/2

c

Chicken Stock
Instructions
Clean squid by pulling out the viscera including cartilage.

Rinse in cold water and cut into half inch rings. Blot dry with paper towel.

Saute onions in olive oil until soft and translucent.

Add the thyme, garlic, capers and tomatoes and saute until the tomatoes are soft.

Add the liquids and bring to a boil, then simmer for 5 minutes.

Add the cleaned and sliced squid (cut into rings and leave the tentacles whole) and simmer for 2-3 minutes.

Don't overcook. The squid is done when it turns opaque white.
Please follow and like us: