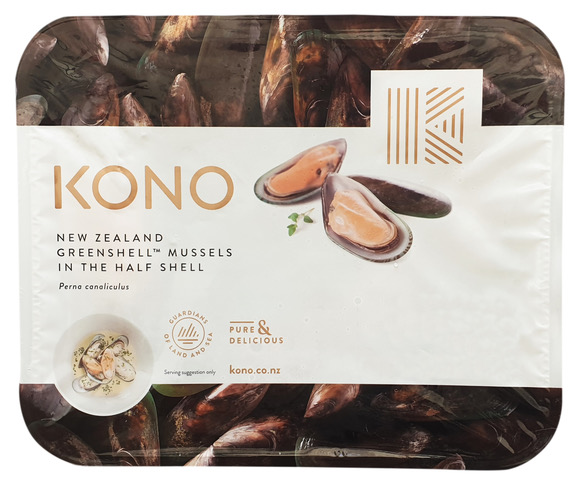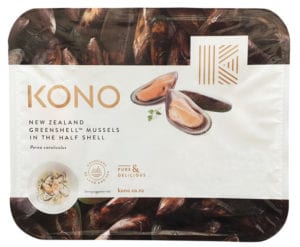 The Coleson's Catch® Mussels are now packaged as Kono® Greenshell Mussels in Half Shell.  These are the same mussels you've been enjoying from Coleson Foods – grown in the clean, pure, USDA approved waters of New Zealand, then heat-shocked and frozen.  Recognized for their superior meat yield and distinctive, emerald-tinged shell markings, Kono® Greenshell Mussels are the largest in the Mussel family.  Their flesh is a succulent creamy white to apricot color, full of rich, delicious flavor.
After defrosting:  Kono® Greenshell Mussels make a delicious and convenient snack served with lemon or a spicy dip.
To cook further either grill or microwave with best results achieved by cooking mussels frozen.
Please follow and like us: