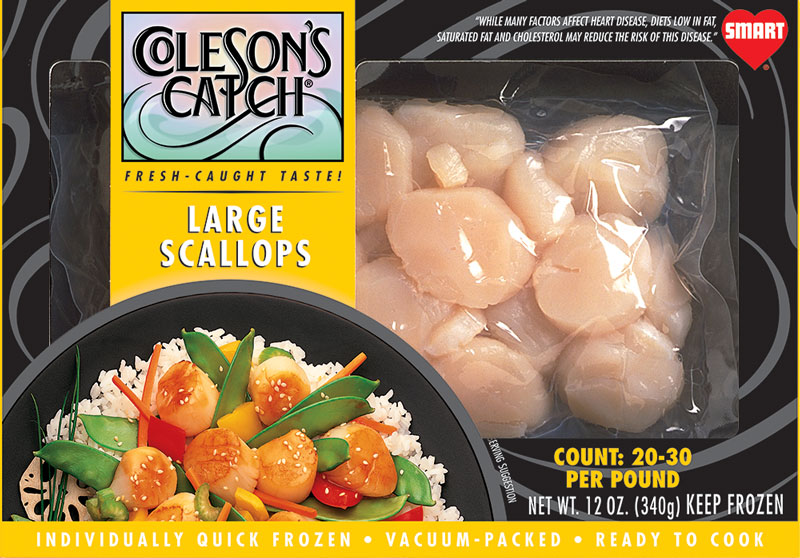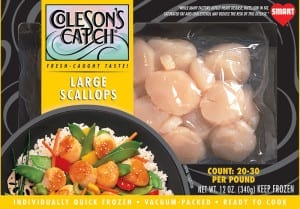 Please follow and like us:
Mix marinade ingredients. Marinate scallops at least one hour, turning occasionally.

Grill on skewers with vegetables and herbs (see Serving Suggestions).
To make the skewers alternate whole scallops with strips of red onion and apple. Brush with oil before putting on grill. For pouches oil the foil and place the scallops, onion and apple in center and seal the foil.