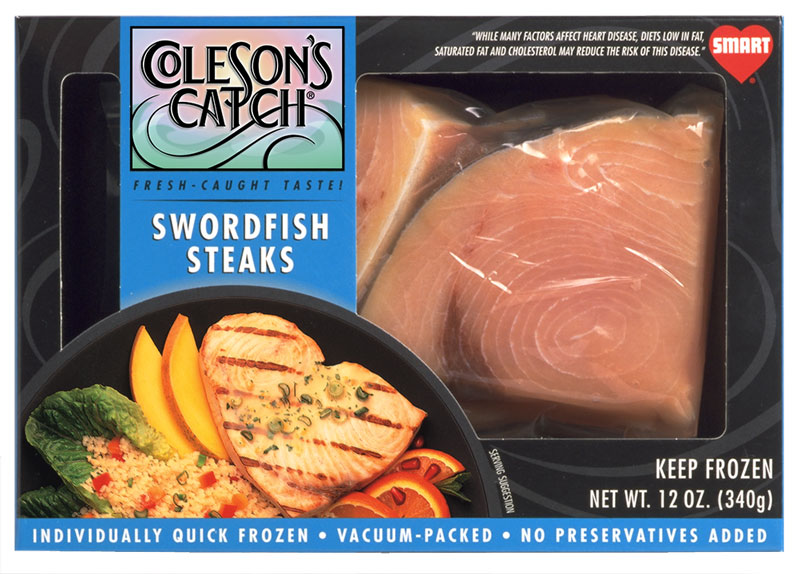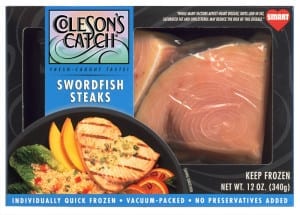 Please follow and like us:
Cook the swordfish your favorite way and set aside. (refer to package instructions)

Sauté the onion, pepper and garlic in the olive oil, add the cilantro and chicken broth, and bring to a boil.
Separate the pasta into 4 bowls and top with the swordfish. Garnish with grated Parmesan cheese.