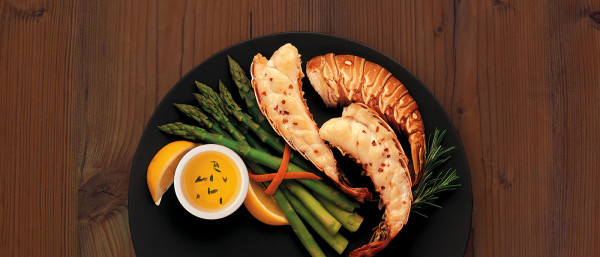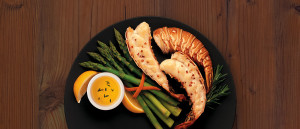 Please follow and like us:
Split the thawed lobster tails lengthwise from the top, but not all the way through; open the shell to expose the meat.

Melt the butter and saute the remaining ingredients for 2 minutes.

Spoon the butter sauce over the lobster meat and bake for 12-15 minutes in 350° oven.