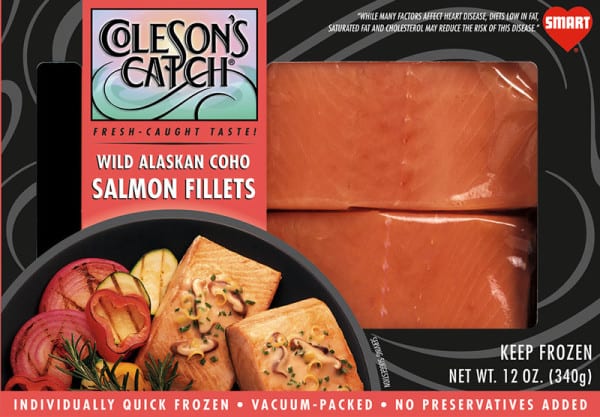 | | |
| --- | --- |
| | |
Season salmon fillets with salt then coat with olive oil.  

In a bowl toss the fennel, onion and carrot with salt, pepper and olive oil.

Chop the caraway seed, garlic and zest until it is a paste, adding a little olive oil. Place the salmon flesh side down on one side of a greased sheet pan and spread the fennel mixture out along side it.  

Roast in the oven stirring the vegetables occasionally until tender and slightly brown.

Once the salmon flesh is golden, turn it over and spread a bit of the caraway past on top.

Toss the rest of it with the vegetables and continue to cook.

If the salmon is thin it might be done before the vegetables, if so, remove it.